All fees are in Australian dollars and are inclusive of GST. Payment of fees is required before enrolment and acceptance into the exam and enrolment is subject to acceptance of LEEC's terms, conditions and regulations.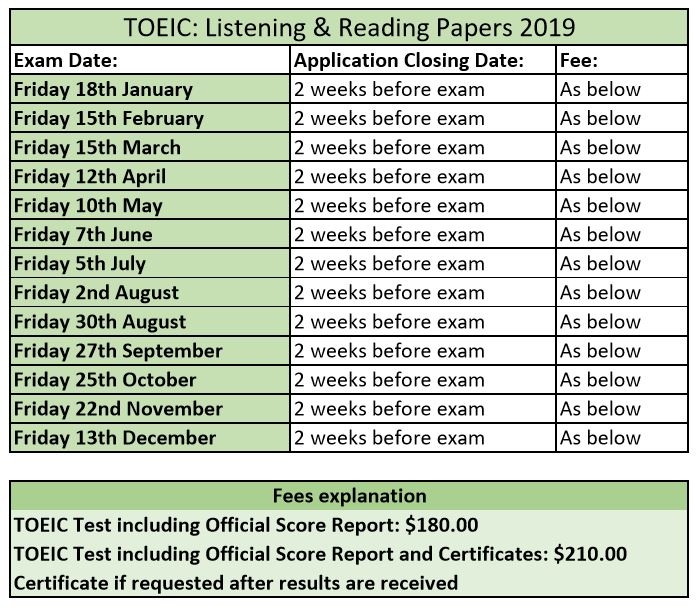 ** TOEIC exam on the 30th August will be held on 06th September for our Gold Coast school as the 30th August is a public holiday.
If you have questions, please contact us by filling out the enquiry form.