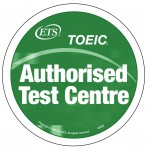 TOEIC test on the Gold Coast
Location:62 Appel St, Surfers Paradise

Parking – Unfortunately there is no parking available at the test location, but you can pay for parking at the Bruce Bishop Carpark – 311 Gold Coast Hwy, Surfers Paradise.
To book a TOEIC test, please fill in the TOEIC Test Application Form.
Test Day Information
The test will commence at 1.00pm. Please arrive up to 30 minutes early in order to familiarise yourself with the test centre. 
If you have questions, please contact us on 07 5992 0110
If you wish to study for the TOEIC test, please have a look at Langports' TOEIC+ Course. Click here for more information.
The TOEIC® Listening and Reading test is a valid assessment of English-language reading and listening skills for the workplace. Employers worldwide use the TOEIC® test to determine who can communicate effectively in English across borders and cultures with coworkers and clients.
Prove your English-language Proficiency
In the competitive global job market:
Listening skills are essential for effective face-to-face communication, meetings, videoconferencing, teleconferencing, podcasts and telephone conversations.
Reading skills are necessary for email, written reports, newsletters and other forms of business correspondence.
When you take the TOEIC Listening and Reading test together with the TOEIC® Speaking and Writing tests, your scores provide employers, organizations, colleges and universities with proof that you are proficient in all four language skills.
Advance your career
English is the language of global opportunity. For 30 years, the TOEIC Listening and Reading test has helped millions of people qualify for the best employment opportunities. Your TOEIC scores can help to:
make you a stronger candidate for job opportunities with global organizations
demonstrate your ability to communicate across borders and cultures with coworkers and clients
positively affect hiring decisions and other employment opportunities
help you obtain new opportunities within a company
Today over 10,000 organizations in 120 countries use the TOEIC test to determine which candidates have the English language skills to succeed in the global workplace. Over six million tests were administered in 2010. Make sure your students have the skills they need to succeed with the TOEIC Listening and Reading test.
For testing in other locations please see the full list of TOEIC Public Testing Centres.
If you have any concerns or issues contacting our centre, please email [email protected] with any questions or concerns about TOEIC testing